Environmental Health & Safety
Environmental Health & Safety
Environmental and Occupational Safety
PixArt complies with ISO14001 and ISO 45001 for its own environmental, health, and safety systems and ensures that its suppliers meet various regulations and international environment protection standards.
As a professional IC design company that outsources most of its production to foundry companies, PixArt poses a limited environmental impact throughout its internal work procedures. The main waste types generated by PixArt business activities are scrap metal and packaging materials. All of PixArt's business wastes are appropriately and adequately stored/managed by professional waste treatment companies. These companies legally hold the permit from the local Environment Protection Association for waste removal and treatment, ensuring that our wastes are dealt with according to the regulations. Internally, all rubbishs are divided and recycled to minimize waste generation as a daily act to reduce our impact on the environment.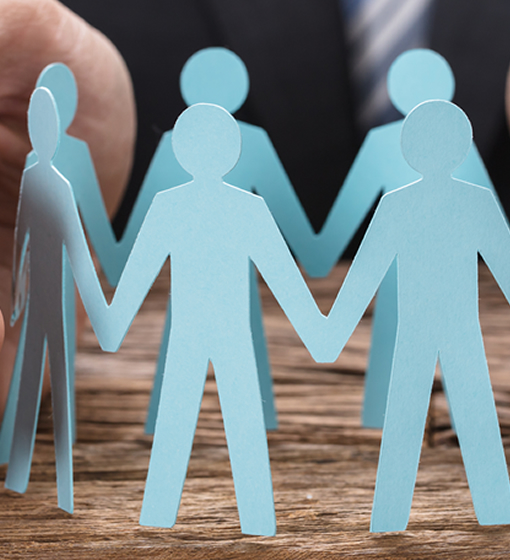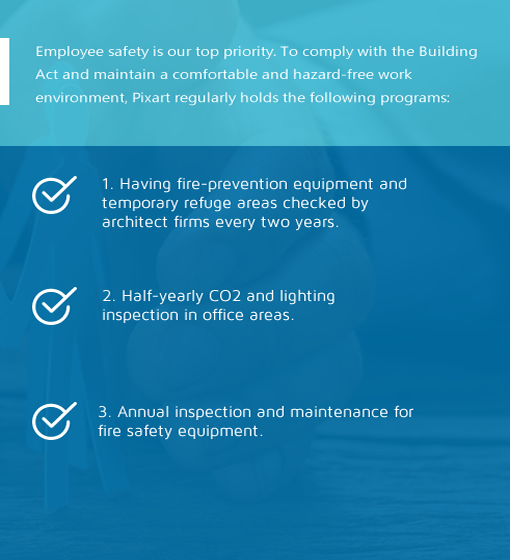 Employee Safety Awareness and Training
PixArt employees receive Health and Safety training during their orientation and participate in fire drills every six months. PixArt also runs Automated External Defibrillator (AED) workshops regularly to increase survival rate at critical times.
By complying with and exceeding the requirements of the necessary environmental, health, and safety regulations, we show our commitment to our fellow employees and ensure that our goals are fulfilled in a self-driven and bottom-up approach.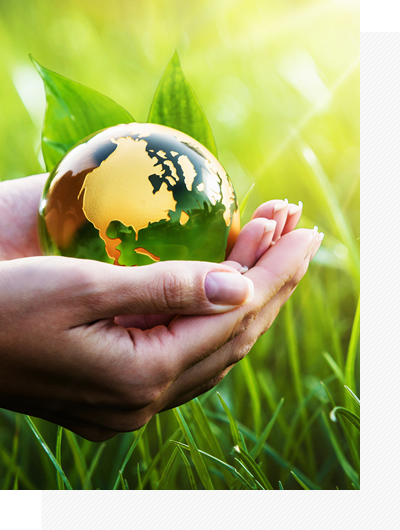 Green Products
PixArt is devoted to the design, production, and provision of green products. We ensure that our products not only comply with local environmental regulations but also meet various international standards including RoHS, REACH, and Halogen-Free requirements. Our goal is to exceed all relevant international standards in the coming years.
To respond to international demands to ditch conflict minerals, PixArt proactively works with customers to fulfill RBA-related mining source inspection plans. It is part of our real practice in corporate social responsibility to only use conflict-free minerals throughout our production and supply chains.
PixArt was certified by SGS in December 2014 to fulfill IECQ QC-080000 system requirements in Hazardous Substance Process Management as an acknowledgment of our commitment to delivering eco-friendly products to the world.


Environment, Safety, and Hygiene Policy
PixArt Imaging Inc. has mandated policies regarding the environment, safety, and hygiene to achieve the objectives of zero incidents, as well as sustainable development. We adhere to comprehensive management on these three pivotal fields and continue to minimize our impact on the environment and vocational hazards by maintaining stringent standards.
We live up to our commitments to our clients and assure them that we have zero safety incidents by complying with legal requirements regarding environment, safety, and hygiene and even exceeding the legal framework.
We invest our resources into developing products with low consumption and are dedicated to green research and development in order to minimize our impact on the environment
Energy Efficiency & Low Emissions
We are committed to implementing measures that save energy and reduce emissions and waste, in addition to facilitating the recycling of resources.
We conduct amelioration plans to improve our environment, safety, and hygiene while also implementing prevention and audit systems for better performance.
We clearly inform our employees, suppliers, contractors, and stakeholders of our environment, safety, and hygiene policies so we can provide an excellent workplace and ensure the physical and mental wellness of all of our employees.