Public Welfare
With the purpose of "Gathering love and action, influencing the value of life and protecting mother earth", a voluntary group named Uniting Dreams at PixArt (a.k.a. PixArt Volunteer Group) was established in PixArt in 2017. By effectively combining company resources with the voluntary work of our fellow colleagues, we are able to provide monetary, material and manpower support for social issues such as environmental protection and vulnerable care. With plans to deliver diversified social services and activities and to encourage the participation of our fellow colleagues and their family members, we are looking forward to exerting corporate influence and to bringing love and care to the society.
Environmental Protection
With the drive of corporate power, PixArt educates employees on environmental protection awareness, and connects the external environmental protection groups, neighboring government agencies and residents together through a series of environmental protection activities. As of 2020, a total of 728 employees and their family members have participated in relevant activities.
Living a Plastic-Free Life: PixArt launched a new life movement to reduce plastics. Disposable tableware and plastic straws are no longer available in the company's daily catering, meetings and birthday events; instead, reusable straw sets were given to every fellow colleagues to promote environmental friendly acts. For all activities hold outside the company, colleagues are requested to bring their own water bottles, and no disposable lunchboxes nor bottled water will be provided during events. This fully implements our manifesto of "less plastic, less hazards to earth". PixArt also established a "Free of Plastic" Facebook Group to promote a plastic-reduced lifestyle that encourages the participation of other companies in the Hsinchu Science Park.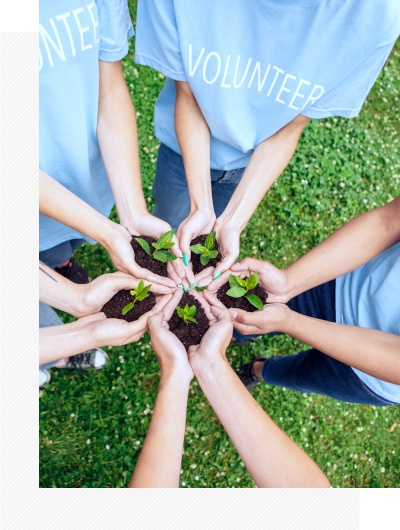 Ocean Loving Acts: For years, PixArt has sponsored the ocean conservation initiative by the Society of Wilderness. Since the establishment of our volunteer group in 2017, we have held beach cleaning activities for four consecutive years and are still expanding our footprint. From Naliao Beach, Crescent Beach and Xingfu Sandy Bay in Hshincu, to the coastline of the Evergreen Forest in Miaoli, we have invested our energy to clean beaches with fellow colleagues and their family members. Throughout these events, we were able to share marine protection knowledge and allow all participated children to learn how to love our ocean from an early age.
River and Stream Cleaning Activities: Most of our fellow colleagues like to travel to nearby attractions during holidays. Bearing in mind of how river environment influences our ecology, the PixArt Volunteer Group invited the Jianshi Township Office to join river clean actions and promote stream cleaning activities to residents. These river and stream cleaning activities have raised local awareness which allows authorities and residents to once again attach importance to our precious environment.
Recycling Computers for Hopes: PixArt donates used information appliances such as computers and screens to the Recycled Computer Cultivation Program by ASUS Foundation, to support the program of refurbishing used computers and donating them to the socially disadvantaged groups. This program not only shorten the digital gap for people at all levels, it has reduced 4.779 tons of carbon dioxide emissions - which is equivalent to saving approximately 398.232 trees from being cut down.
Care for the Disadvantaged
PixArt is concerned about the disadvantaged groups across all areas that are in need of materials and manpower. Driven by the kindness of our colleagues, we were able to spread our love and care in the past few years. Up until 2020, we have connected the social welfare organizations in different cities and counties including Hsinchu, Miaoli and Pingtung, and have influenced and motivated 1,728 participants to join.
Delivering Books for Hopes: We have initiated the activity of donating used books. In just one week, 310 used books were collected and sent to the Pingtung Youth City, allowing teenagers from an indigent or dependent background to enjoy reading and learning from these good books.
Giving Out Love - by giving out your belongings: We have initiated the kind act of donating things from home. Fellow colleagues were encouraged to donate daily necessities that are almost new which they found from home, and are collected for charity sale. All amount received from the charity sale were donated to the Taiwan Fund for Children and Families in Miaoli, allowing the disadvantaged families and children to receive better care.
Lighting Hopes on Christmas: PixArt have cooperated with the World Peace Organization to fulfil the Christmas wishes of children from Mioali's remote area. Most of these children came from low-income households, intergenerational nurturing background or with family members who are new residents to Taiwan. On Christmas Eve, the PixArt Volunteer Group delivered the gifts that were prepared by our colleagues to these children in person, which involved visits to a total of five rural primary schools. We accompanied the children to enjoy a warm Christmas with hopes for a better future.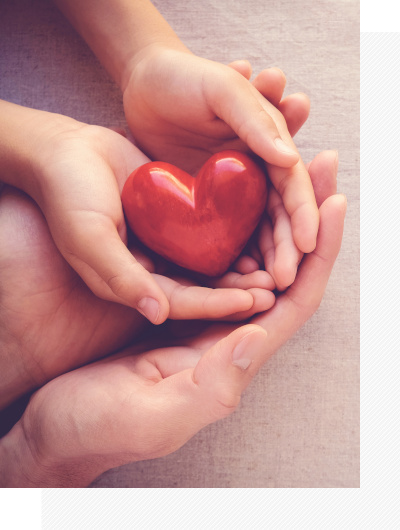 Hand-Making Companionship during Festive Seasons: We accompanied the mentally handicapped angels of the Saint Joseph Social Welfare Foundation Hsinchu Division to make Mother's Day cards and Christmas gingerbread houses. Through the temperature of our hands and palms, we were able to experience the festive atmosphere together.
Ordering Egg Rolls from Charity Group: Each month, PixArt orders a fixed amount of egg rolls made by the mentally handicapped angels of the Saint Joseph Social Welfare Foundation Hsinchu Division. Hopefully our orders are able to assist with the development and independence of these angels so that they may self-support and find dignity through work for the enrichment of life.
Sending Love to St. Joseph Home: Affected by the pandemic in 2020, the amount of donation received by the St. Joseph Home (located in Hukou, Hsinchu) have not been ideal. The PixArt Volunteer Group has repeatedly donated epidemic prevention materials and nursing supplies to the St. Joseph Home to provide frontline workers with immediate medical supplies, and allow extra resources to support the care of the disadvantaged, demented and disabled elderly.